Tips to Get Your Car Ready for Resale
This is a sponsored post written by me on behalf of Nationwide Mutual Insurance Company. All opinions are 100% mine.
Nationwide provided me with information regarding its blog post.
Are you thinking about buying a new vehicle? Do you have a vehicle that you want to sell or trade? Check out these need to know tips in order to get the most for your money.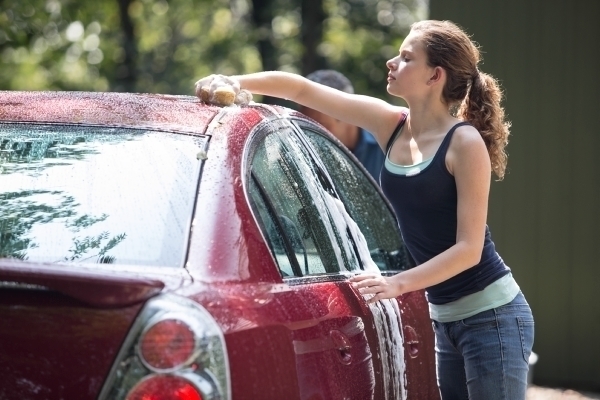 Right now, my younger brother has his truck up for sale. It is an older model that has a lot of wear and tear.
The first thing he did was go to the store to purchase a 'for sale by owner' sign to put in the window. He also posted photos to a free advertising website to try to sell it. He thought that he would get a lot of calls from people who wanted to buy the truck.
I knew that probably wasn't enough, but I didn't want to be the big sister that was bossing him around, so I let him do it his way.
A few weeks went by and he still did not have any interested buyers. He was very frustrated with the process because he thought that it would have sold immediately.
Luckily, I recently saw this article and video from Nationwide about Prepping Your Ride for Resale: Used Car Selling Tips. I knew he did not even think of some of the ideas in this article that could help him to sell his truck.
The tips in the video were so easy to follow and could be very inexpensive for the seller. In the meantime, I decided to do a little research myself to see what more he could do to sell the vehicle. I searched his online post and photos and noticed that the truck was not clean inside or out and that the photo quality was poor.
I went to check out the truck in person, and noticed not only was the truck dirty, but it also needed an oil change. I knew right then that the Nationwide video would be very helpful.
I suggested to him to watch this video and follow some of the tips and then repost his ad on the internet. The two minutes of his time were well worth it and he couldn't believe the small changes he could make in order to help him sell the truck.
The video inspired him to clean-up the truck and get it more presentable to sell. He changed the oil and replaced the filters, and he even dusted around the engine.
Since the interior was dirty he also spent some time getting the inside ready too. To his surprise, the rubbing alcohol really did the trick!
The window fixtures and door handles were shining like new. He purchased an inexpensive air freshener and in no time the truck was smelling like new.
For just a few bucks, he was able bring his truck up to speed and have it looking and smelling nice for potential buyers.
He then took new photos of the truck both inside and out to post to the local advertising site.
He was thankful that I showed him the video with all of the helpful tips. If you are ready to sell your used car be sure to check out Nationwide's article Prepping Your Ride for Resale: Used Car Selling Tips.